Each spring, the Calgary Chamber of Voluntary Organizations, or CCVO, promotes and strengthens the nonprofit and voluntary sector. Each spring, the organization honours Calgarians who've shown exceptional innovation in the nonprofit sector with the Calgary Nonprofit Innovation Awards. The Awards are always accompanied by a print publication that profiles the winners and highlights their contributions. For 2014, CCVO wanted this print piece to be just a little more special.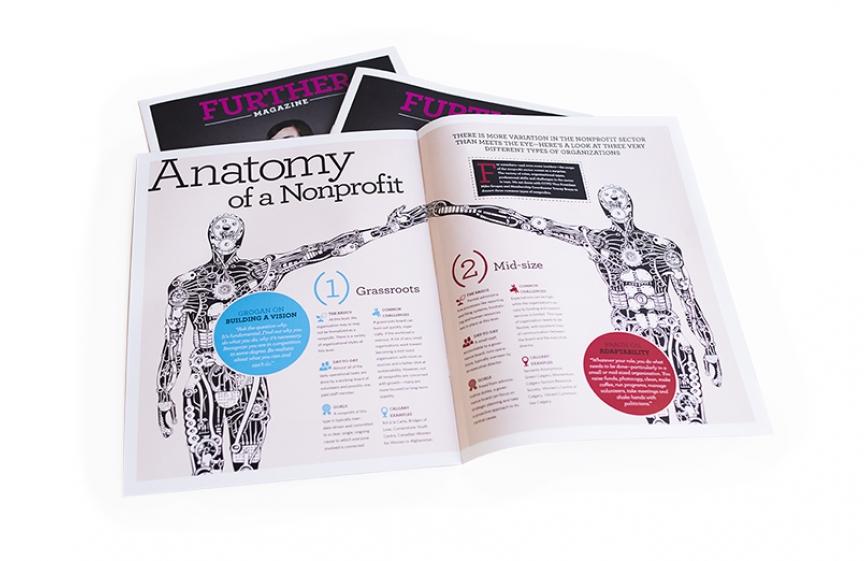 CCVO communications coordinator Johanna Schwartz says the organization wanted a publication with broader appeal, that would provide context for the sector as well as profiles of the award winners. "What we really wanted to do was capture general interest elements in a way that we weren't able to do on our own. We wanted a publication that would expand our reach and be accessible beyond the scope of our usual stakeholders."
To accomplish this, Schwartz wanted a more visual storytelling style than the organization normally uses in its publications, as well as magazine-style "think pieces" on the role of the nonprofit sector. Schwartz says CCVO came to RedPoint because it needed a look and feel similar to Avenue magazine's Top 40 Under 40 profiles. "We knew that if we were going to up the ante, that working with professionals was the way to go," Schwartz says. "The way Avenue profiles Calgarians was the way we wanted to profile our winners."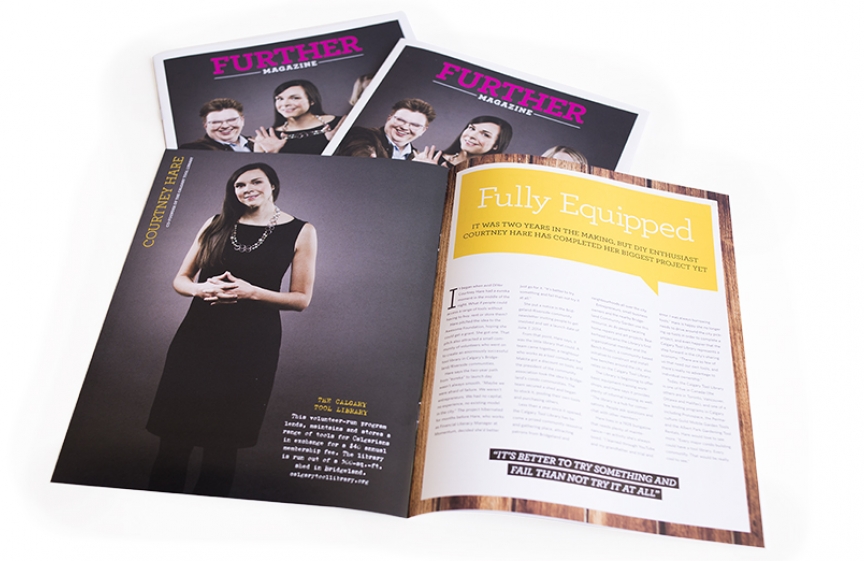 RedPoint enlisted staff photographer Jared Sych — who has been shooting Top 40 Under 40 honourees for years — and makeup artist Lucy Morris, to give the profile shots a professional, "magazine" quality. Our team worked with Schwartz to create engaging stories for the magazine that would help illuminate the role of the nonprofit sector in Calgary, and to develop a consistent, friendly voice for those stories. We also worked together to come up with a name for the magazine that would highlight CCVO's mission and the spirit of the awards
For Schwartz, there was never any question that a print piece was the right accompaniment for the Calgary Nonprofit Innovation Awards. "There's no better way to share the stories of these individuals and organizations. Taking those narratives, making them tangible, photographing the winners — it becomes a piece that can be shared by everyone."
Find out who the three recipients of the Calgary Nonprofit Innovation Awards for 2014 are.