The trouble with Calgary's culinary scene is that it's incredibly interesting. If it were just a bit more static, making Avenue's annual Best Restaurants issue would be a simple matter, but the city's food and dining world keeps getting better, more complex and more rich.
Dan Clapson is a Calgary food writer who's been on the team of judges for the Best Restaurants issue for the past four years. He says that while the debate among the judges is always lively, 2015 was remarkable for a point of overwhelming consensus: Each of the judges loved the Black Pig Bistro. "Initially it was on everyone's Best Overall list and Best Newcomer list," Clapson says. "The debate was really over which category was the most appropriate."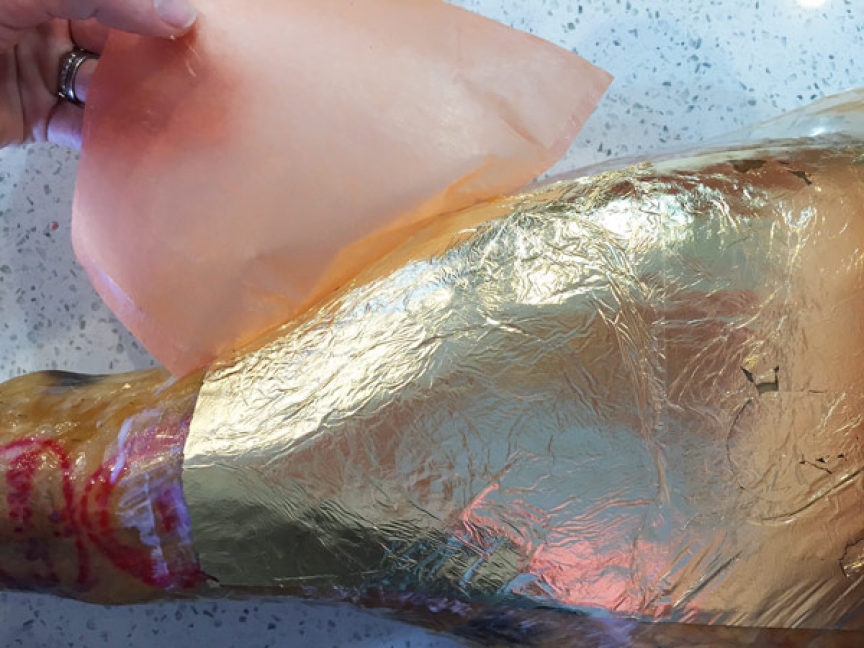 To get the cover shot, senior art director Venessa Brewer covered an Iberico ham in gold foil.
Avenue editor Käthe Lemon says that while the Best Restaurants issue includes judged rankings in several categories, its primary goal is to tell the story of food in Calgary. Trends, notable newcomers, established favourites and top dishes all find their way into the issue, as do larger stories about dining-related matters like tipping. While some categories — like Best Overall Restaurants — are consistent, Lemon points out that there's a narrative to be found in the way the categories change from year to year.
"The categories have to evolve to tell the story of food in Calgary," Lemon says. "In 2014 we added a category for Chef of the Year. This year, the Best Sushi category became Best Japanese to reflect the influx of great ramen restaurants." The editorial team also added a Ones to Watch category that covers brand-new, promising dining spots and restaurants that have recently undergone major changes.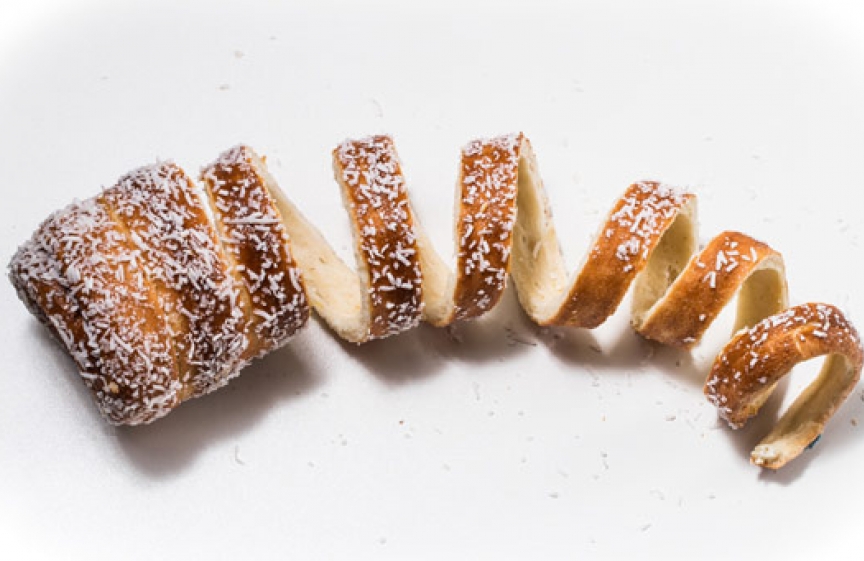 Shooting all 25 "Best Things to Eat in Calgary" took art director Mason Hastie and photographer Mike Heywood 12 hours.
One of the most significant additions in 2015 is a cover feature on five successful female restaurateurs in Calgary, including the River Café's Sal Howell and Black Pig Bistro's Alison MacNeil. "A lot of restaurants in Calgary are chef-driven, but a lot of them aren't — they're driven by the vision of the owner," Lemon says. "Traditionally women have been investors or work front-of-house, but increasingly Calgary is a place where female owners and restaurateurs are shaping the culinary scene in significant ways."
Alongside Clapson, the Avenue Best Restaurants 2015 issue was judged by Karen Anderson, Rosemary Bacovsky, John Gilchrist, Gabriel Hall, Jennifer Hamilton, Gwendolyn Richards and Vincci Tsui. Find Avenue on newsstands throughout the city, read the digital issue or pick your next dining destination at avenuecalgary.com.