After many food and restaurant photo shoots for Avenue's March food issue, photographer Jared Sych and art director Mason Hastie decided to try a less conventional approach for the 25 Best Things to Eat list. What they wanted was a sense of movement. So they decided to throw all the food.
"I mentioned the idea of throwing food to Jared and he went for it right away," Mason says. "Then we had to figure out how it was going to work technically."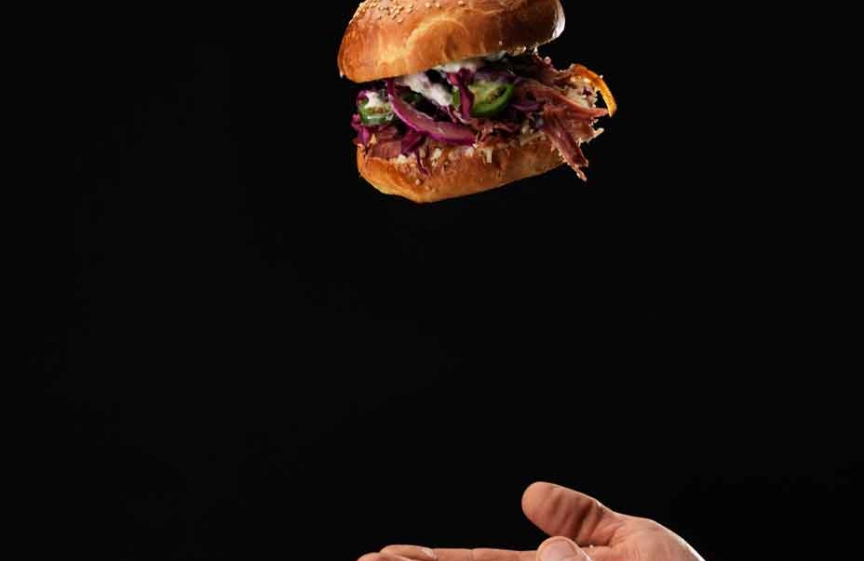 A Sidewalk Citizen sandwich takes flight.
After draping the RedPoint boardroom, Dexter-style, Jared and Mason blacked out the windows, set up a backdrop and lights, got the food — including tonic, vinegar, sandwiches and an entire pig's head — and gathered equipment. "We rented a medium-format camera and started shooting, but soon we realized the camera wasn't synching with the flash and we couldn't get the shots we wanted. We only got two usable shots that day."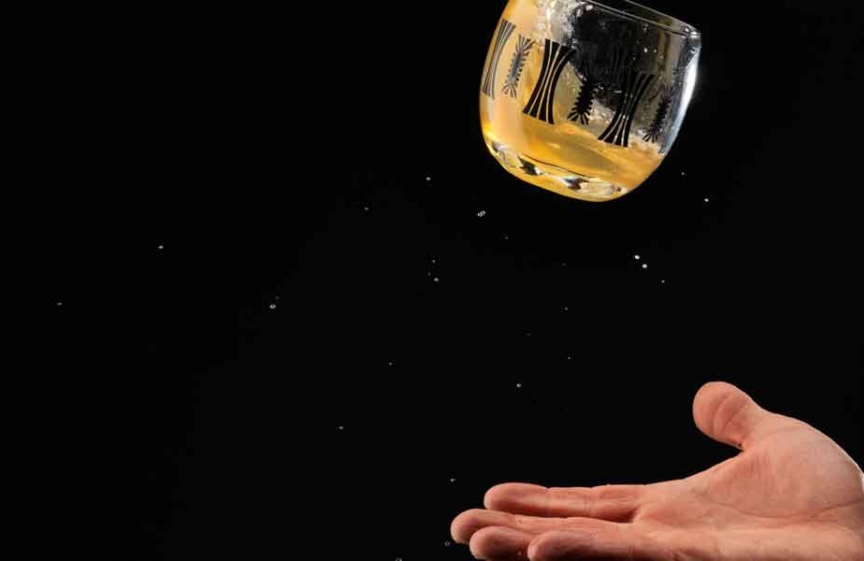 Porter's Tonic was first on the shot list.
"We shot the tonic first, so we were learning as we did it. It took a few hours. The other subjects went a little faster and a little better. The one that took the least amount of time was the buns. The vinegar went quickly too."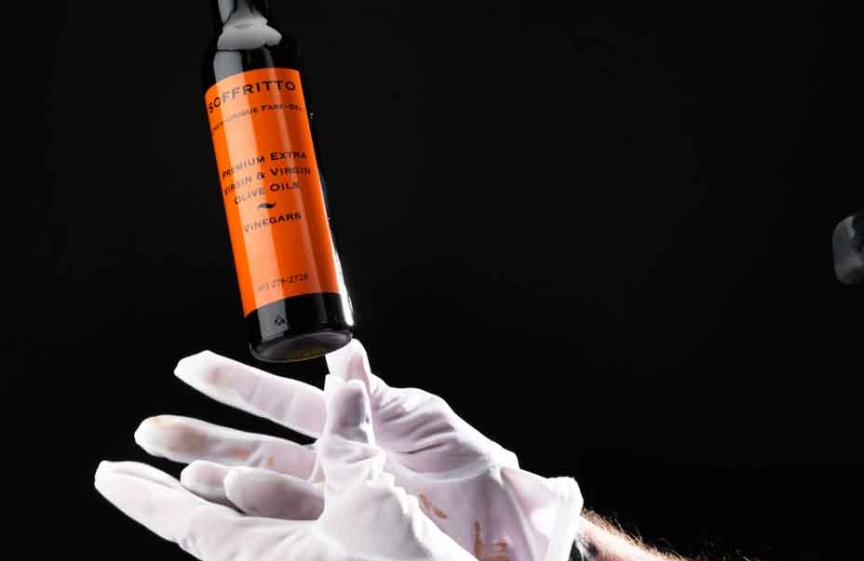 You need gloves to fling espresso balsamic vinegar from Soffrito Oil and Vinegar Bar.
Does throwing food make a mess? Of course — but not a permanent one.  "The shoot was messy, yeah. Over the course of shooting the tonic, we spilled a bottle-and-a-half of soda water and two bottles of the tonic on the floor."
Usually, after a food shoot, Mason and Jared bring the leftover photo subjects to the kitchen to be devoured by the RedPoint team. This time, however, the spoils of the shoot were not in their usual pristine condition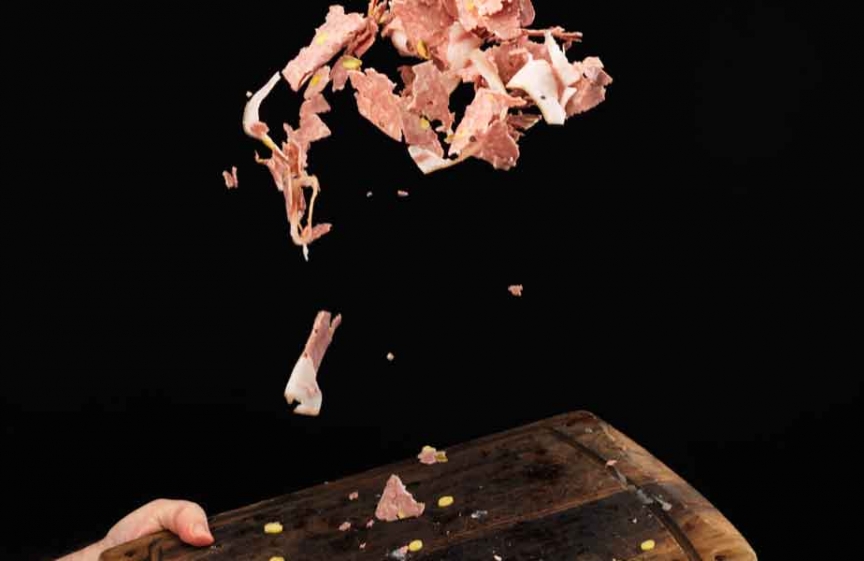 Airborne pig's head mortadella from Charcut Roast House.
But everyone agrees that the story looks great.
Avenue's much-anticipated food issue is an enormous, delicious investigation of Calgary's best places to dine and things to eat. See the results of the flung-food shoot and find out where to get your next meal in the March issue of Avenue, on stands and online at avenuecalgary.com.