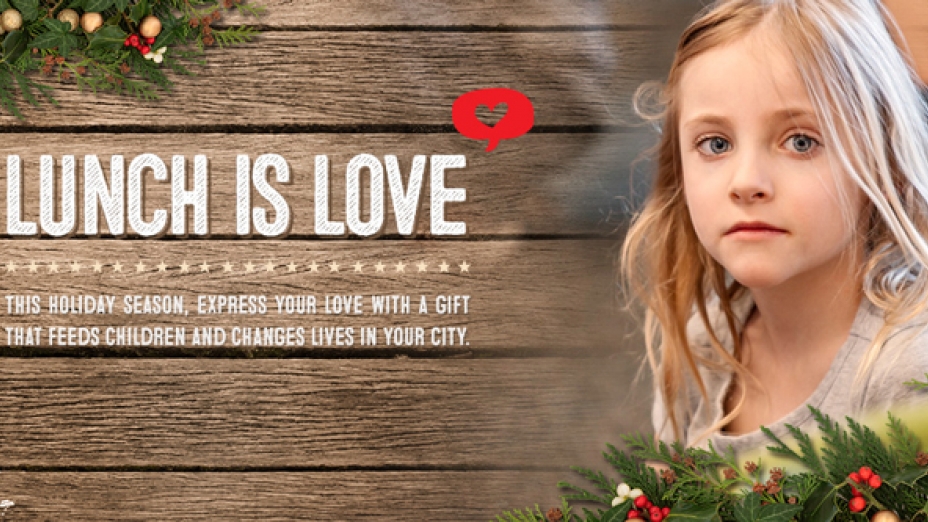 When Brown Bagging for Calgary's Kids made a last-minute decision to launch a major holiday-season fundraising initiative, we kicked our creativity into high gear to help out.
The organization makes and delivers lunches to students in Calgary schools who would otherwise go without. It's able to feed hungry kids at a cost of only about $1 per lunch, so any money raised goes a long way.
BB4CK's executive director, Tanya Koshowski, approached RedPoint in November for help creating and executing a multi-faceted campaign between Nov. 24 and Dec. 31, 2014. BB4CK has been a RedPoint client for a couple of years now, and our close relationship and deep understanding of the organization allowed us to bypass the usual process of putting together a creative brief and holding one or more brainstorming meetings. We put together a small team and got right to work.
First on the agenda was a media release announcing the campaign, which was sent out Nov. 24. At the same time, we implemented a "takeover" of the bb4ck.org website, with a hero image and central panel on the homepage dedicated to the fundraiser. We provided the images at a range of sizes to fit a range of platforms, including Twitter and Facebook, because BB4CK planned to support its campaign with social media using the hashtag #BrownBag4XMAS.
Next, the December issue of the Food For Thought e-newsletter, made by RedPoint for BB4CK every two months, went out Dec. 2. The main story was dedicated to the campaign.
Finally, we facilitated an arrangement with Pattison Outdoor Advertising to get billboard space for the project, and produced a version of the campaign for a digital outdoor billboard which was delivered Dec. 8.
Reaction to the campaign and its "Lunch is Love" theme has been overwhelmingly positive. This week, the billboard is live, and we look forward to watching the campaign gain momentum as the month progresses.
The BB4CK holiday campaign continues until Dec. 31. Want to contribute? Visit the BB4CK Canada Helps page or donate using the Goodpin app on your mobile device.