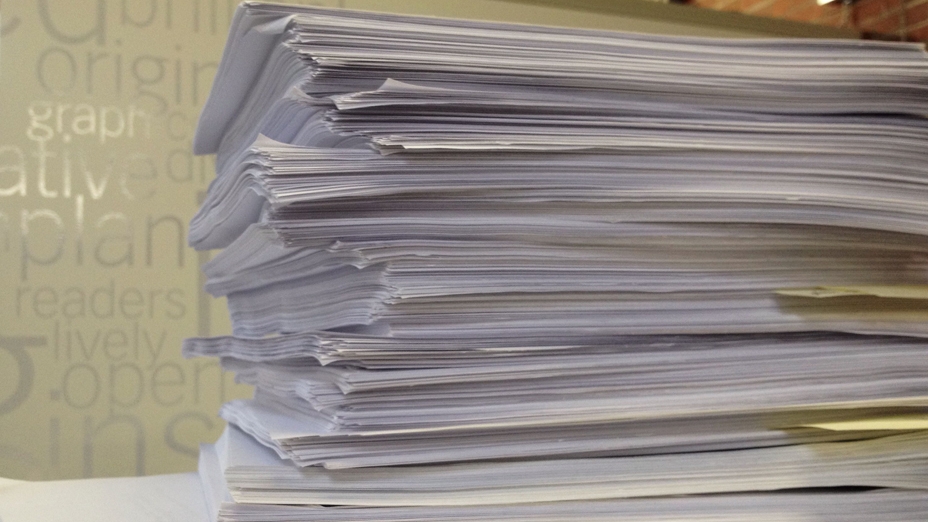 The Avenue Top 40 Under 40 is the magazine's flagship program, which recognizes some of Calgary's most innovative and hard-working people. Released to the public each November, the Top 40 Under 40 list is a small document that is months in the making, involving the entireAvenue editorial team, plus an intern brought on board specifically to handle the demands of organizing so many documents and people.
In 2014, Andrew Guilbert moved to Calgary from Montreal to become Avenue's Top 40 Under 40 intern. "I'd been freelancing and the market was tough out east. When I heard about the opportunity at Avenue, it seemed like a great way to meet people who were doing good things in a new city."
Paperwork followed by paperwork
The Top 40 Under 40 project gets larger every year; 2013 saw a record number of nominations, and that number was handily topped in 2014. More than 300 nominations came through the door. For Andrew, this meant plenty of paperwork; he had to go through all the nomination forms, as well as the forms provided later by the nominees themselves. "I had to go through the applications and find factual evidence of the applicants' qualifications. It's not enough to nominate someone and say, 'This person is good!' You must show evidence. I compiled all the information to spreadsheets and organized all the documents into a big red binder, ready for the rest of the editorial team and the judges."
Tracking down Top 40 Under 40 alumni
When the final decisions were made and editor-in-chief Käthe Lemon had contacted all 40 members of the class of 2014, it was time for Andrew to get in touch with previous years' Top 40 Under 40 alumni. "The full alumni list goes back more than a decade, so some of the people were tough to track down. I was on LinkedIn, I was doing Google News searches. I e-mailed general HR directories. I recognized some names. [Mayor Naheed] Nenshi won when he was 33, and [former Calgary mayor] Dave Bronconnier was a Top 40 Under 40 honouree too. And [musicians] Tegan and Sara. It was fun to track down all those people."
Andrew also wrote four of the profiles of the 2014 Top 40 Under 40. "I got to do four very different interviews, and all four of them very interesting."
Joining the editorial team
In addition to Top 40 Under 40-related duties, Andrew does the standard editorial intern work of writing stories and fact checking, which has been good practice for his next role. Like many Top 40 Under 40 interns before him, Andrew will be staying at RedPoint in a more senior role, as assistant editor of Avenue.