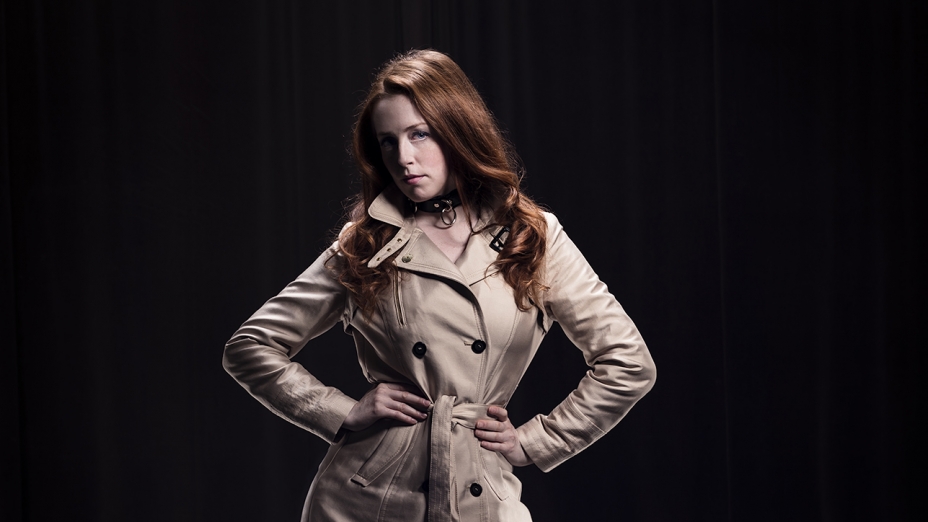 Alberta Theatre Projects has been presenting new, contemporary and Canadian plays to Calgary audiences for more than 40 years. For the company's 2014/2015 season, ATP marketing and communications director Kelly Phelan decided it was time to try something new: a custom publication that would go into far more depth and detail than a conventional season program.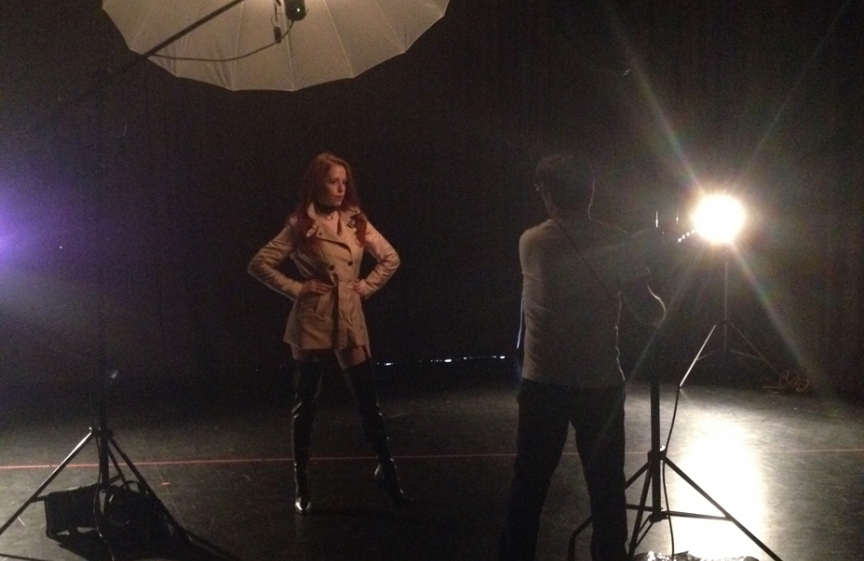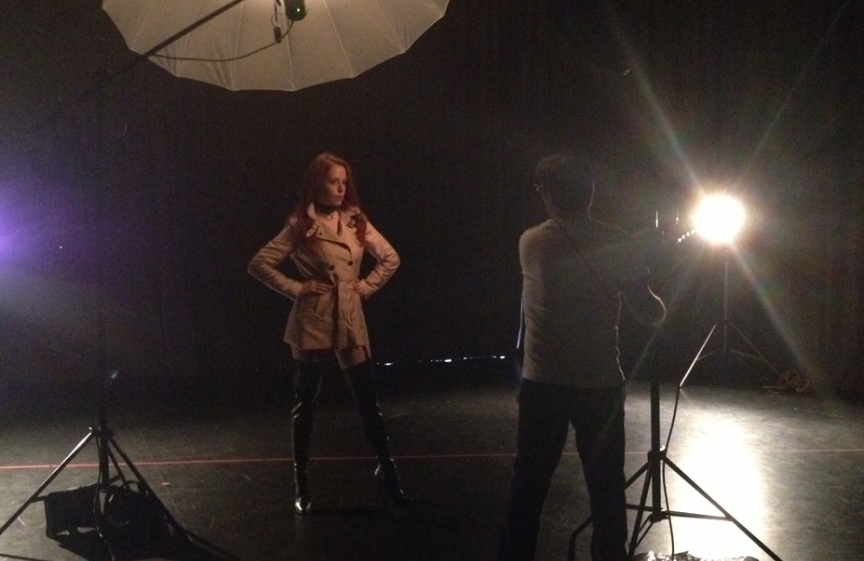 Amanda Lisman prepares to pose as photographer Jared Sych adjusts lights at cover shoot.
The show must go on
Our team first sat down with Phelan on a hot day in July. The final task—getting a cover shot for the magazine—was on a rainy day in August. The project, a 36-page magazine titled Live, went from concept to print in only six weeks.
How do you move so substantial a project forward so quickly? It takes close collaboration, hard work and attention to detail.
For the RedPoint team, it helped enormously that everyone—from Phelan's marketing team at ATP to the leadership team, designers and technicians, administrators, playwrights and performers—was enormously generous with time and knowledge. It also helped that the subject matter was endlessly interesting. There's nothing more fun for a writer than to tell stories about storytellers, from the physical preparation required to get aerial artist Manon Beaudoin ready to play the spider in Charlotte's Web, to the process of commissioning an invented language for Nicolas Billon's new Canadian play, Butcher.
In character
It was important to ATP that the magazine spotlight all six of the plays in its 2014/2015 season, a diverse body of creative work with immense variety in tone, theme, look and feel. To unite them, RedPoint's director of digital and marketing solutions Anders Knudsen merged ATP brand elements with the design tactics of a lifestyle/arts magazine. The result is a book with big, beautiful images (including a behind-the-scenes photographic tour of the ATP set and costume design workshops) and inviting spreads with plenty of breathing space.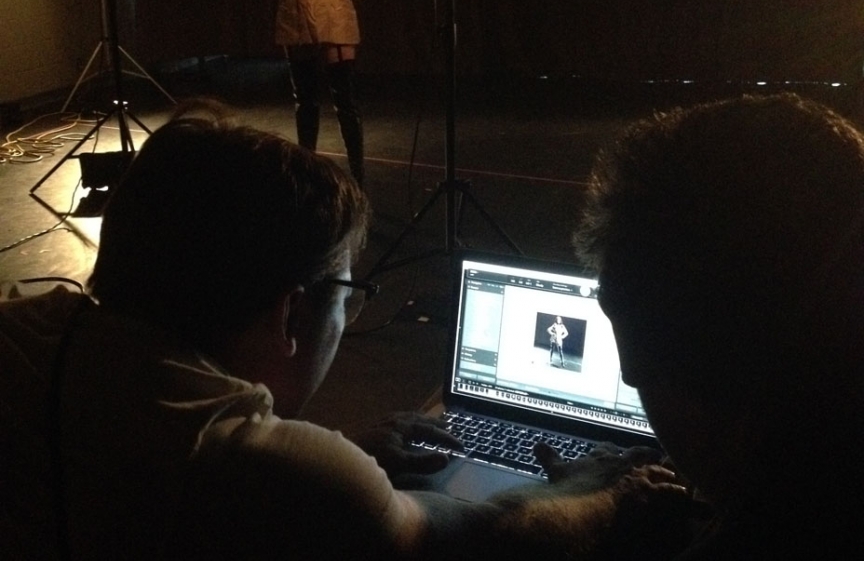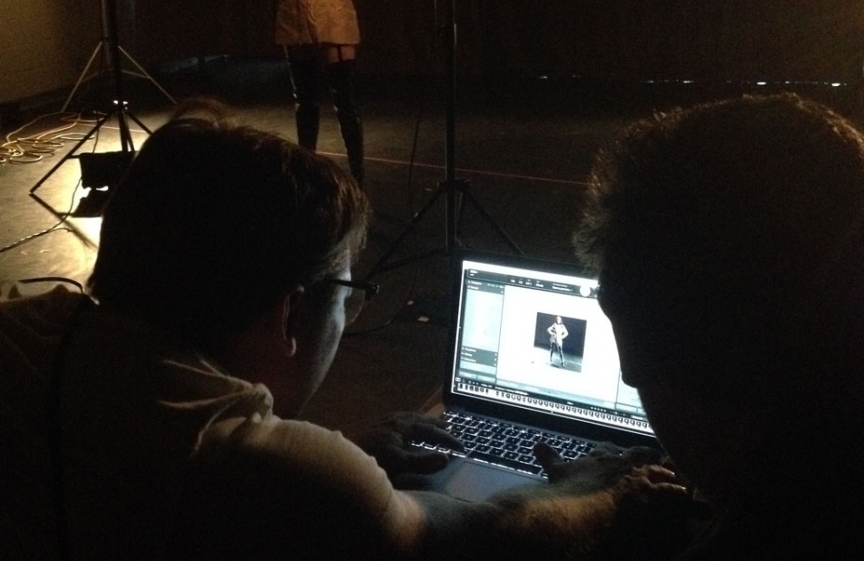 Sych and Knudsen assess a shot at the ATP Live magazine cover shoot.
For the cover, the team chose to feature actor Amanda Lisman in character as Vanda from Venus in Fur, the play that opens ATP's 2014/2015 season. Scheduling the shoot was a challenge, but we managed to find an afternoon when Lisman, ATP's rehearsal space, photographer Jared Sych and costume designer Jennifer Darbellay were all available. Once everyone was in the space together, all the pieces seemed to fall into place — even the tape outlining the stage on the rehearsal space floor added a dramatic element.
On stage
Live is a great example of the possibilities of branded content—an informative, fascinating, inside look at a theatre company and the work it (literally) performs. When a project is this fun for our team to create, we like to think it'll be just as enjoyable for its audience.
Pick up Live, the official ATP magazine, on newsstands or read the digital version, and find out more about the 2014/2015 season at ATPlive.com.