In September, RedPoint design director Steve Collins went to California to shoot the November up! cover with Los Angeles photographer Nicolas Randall. Here's what it was like.
"November is the shopping issue of up!, so we were trying to set the shopping experience firmly in L.A. and really bring out the location. It's tricky—L.A. is a tricky place to shoot. It's so busy and, purely from a photography point of view, so messy. We considered Rodeo Drive but it would have been too bustling and would have felt too exclusive for WestJet. It needed to feel fun, accessible and stylish.
"I'm amazed they let us shoot at the Beverly Hills Hotel. They don't let anyone shoot there, not even Vogue, but because we were writing a travel story they were very supportive. Inside the hallway has all the original wallpaper from the 1950s and '60s. Banana leaves, palm trees, muted colours like pinks and greens and jades—it's just heaven.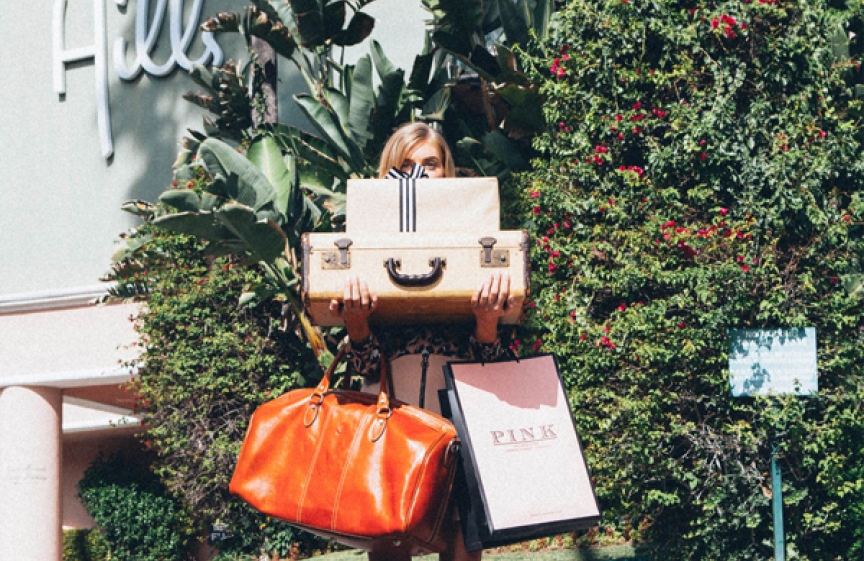 The suitcase belongs to design director Steve Collins
"The model is piled high with boxes and bags that we pilfered and scraped from various sources. The cream-coloured suitcase is mine. For one shot we rented a Mercedes for the afternoon. The owner came along and sat in his deck chair. He'd move the car when it needed to be moved, but otherwise he just sat there.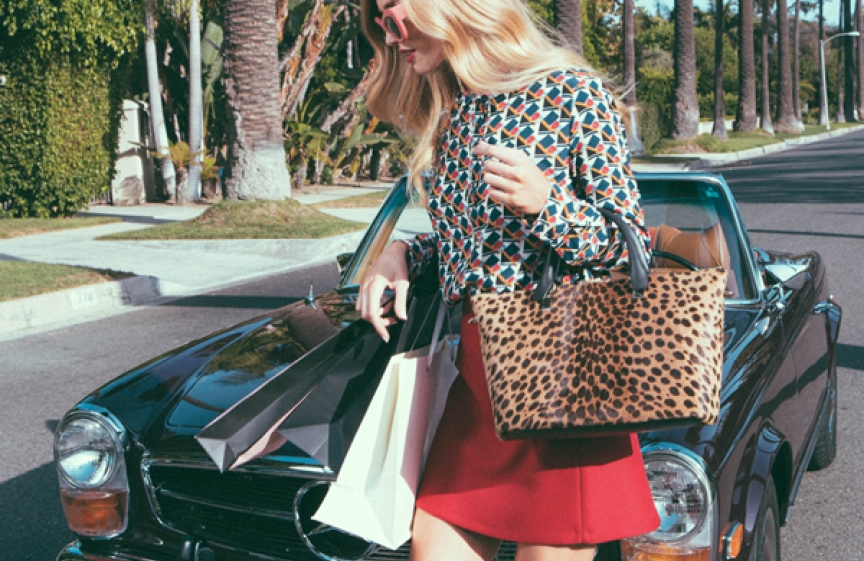 The owner of the rented Mercedes stayed to watch
"When we were shooting in front of the hotel we had to keep moving because there were cars and stretch limos coming up the drive. We'd have to move the model and the lights every 10 minutes. Around brunch time it was their busiest period. All these Porsches were pulling up.
"At one point we borrowed a little dog from a passerby. She was visiting L.A. from New York, and she must have been about 80 years old. She walked by with her dog and just asked us if we wanted to include it in a shot.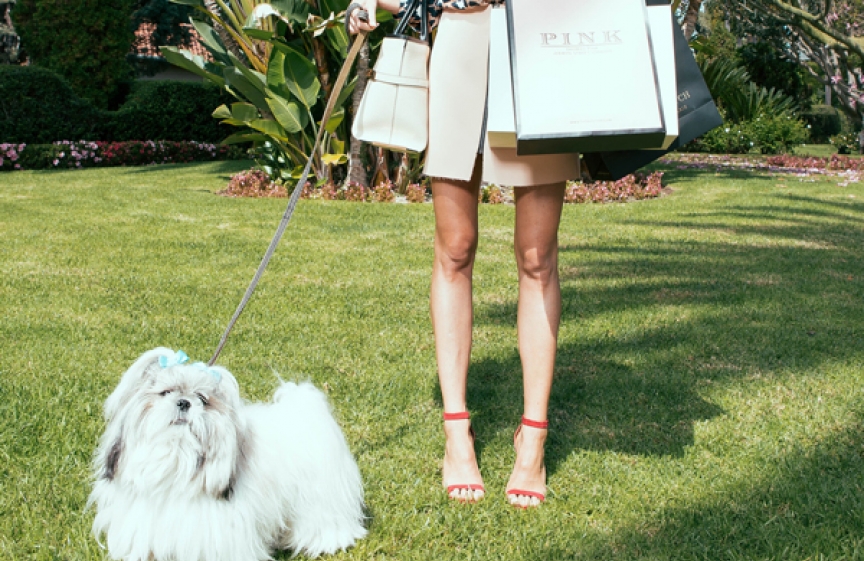 A pedestrian offered her dog for the shoot
"There was also a guy in a pair of yellow trunks and a white bathrobe, shaking oranges and lemons out of the trees—in the middle of Beverly Hills! When we were at our second location in the afternoon, the same guy showed up dressed to the nines and wearing aviator sunglasses, saying, 'But I got you oranges!' It turned out he lived just up the street. Bizarre.
"The light changes quickly in L.A. It's so bright, and then the clouds move through. Apart from moving for cars, the light was the biggest challenge."